Bruxelles, Belgique
The Senne runs through our veins
The Senne runs through our veins
This digital tour will allow you to explore the history of the vaulting of the Senne which took place between 1867 and 1871.
The tour is two kilometres long and lasts about one and a half hours.
This walk includes audio capsules. For your comfort, we recommend that you wear headphones, but please be careful and keep an eye on the traffic.
The adventure is open to everyone (aged 14 and over) and takes place in the centre of Brussels:
the tour starts at the Halles Saint-Géry,
the tour ends at Porte d'Anderlecht.
The aim of the tour is not to rush through it but to take your time and read the information carefully at every stage. This will allow you to immerse yourself in the history of Brussels and make it easier for you to accomplish the tasks assigned to you.
This game can be played individually or in groups. If you are a large group, it is advisable to split into several sub-groups (max. 6 people). In this case, we recommend that you wait for each sub-group to finish the mission before moving on together to the next stage.
To prolong the experience at the end of your tour, continue your adventure at the Sewer Museum (Musée des Égouts), openTuesday to Sunday from 10:00 to 17:00, except public holidays (see museumwebsite).
Are you ready to take a trip back in time?
Ce jeu de piste vous est proposée par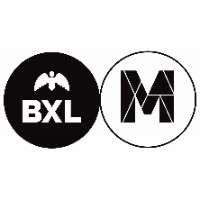 Brussels City Museums
3 balades proposées
Informations
Thème
Histoire et Patrimoine